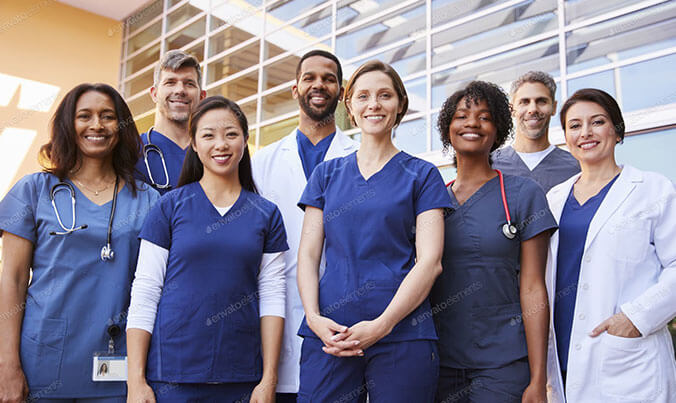 Terms & Conditions
Supplier must be in compliance with all applicable Federal and State licensure and regulatory requirements. A supplier must provide complete and accurate information on the DMEPOS supplier application. Any changes to this information must be reported to the National Supplier Clearinghouse within 30 days. An authorized individual (one whose signature is binding) must sign the application for billing privileges. A supplier must fill orders from its own inventory, or must contract with other companies for the purchase of items necessary to fill the order. A supplier may not contract with any entity that is currently excluded from the Medicare program, any State health care programs, or from any other Federal procurement or non-procurement programs.
A supplier must advise beneficiaries that they may rent or purchase inexpensive or routinely purchased durable medical equipment, and of the purchase option for capped rental equipment. A supplier must notify beneficiaries of warranty coverage and honor all warranties under applicable State law, and repair or replace free of charge Medicare covered items that are under warranty. A supplier must maintain a physical facility on an appropriate site. A supplier must permit CMS, or its agents to conduct on-site inspections to ascertain the supplier's compliance with these standards. The supplier location must be accessible to beneficiaries during reasonable business hours, and must maintain a visible sign and posted hours of operation. A supplier must maintain a primary business telephone listed under the name of the business in a local directory or a toll free number available through directory assistance. The exclusive use of a beeper, answering machine or cell phone is prohibited.
A supplier must have comprehensive liability insurance in the amount of at least $300,000 that covers both the supplier's place of business and all customers and employees of the supplier. If the supplier manufactures its own items, this insurance must also cover product liability and completed operations. A supplier must agree not to initiate telephone contact with beneficiaries, with a few exceptions allowed. This standard prohibits suppliers from calling beneficiaries in order to solicit new business. A supplier is responsible for delivery and must instruct beneficiaries on use of Medicare covered items, and maintain proof of delivery. A supplier must answer questions and respond to complaints of beneficiaries, and maintain documentation of such contacts.
A supplier must maintain and replace at no charge or repair directly, or through a service contract with another company, Medicare-covered items it has rented to beneficiaries. A supplier must accept returns of substandard (less than full quality for the particular item) or unsuitable items (inappropriate for the beneficiary at the time it was fitted and rented or sold) from beneficiaries. A supplier must disclose these supplier standards to each beneficiary to whom it supplies a Medicare item. A supplier must disclose to the government any person having ownership, financial, or control interest in the supplier. A supplier must not convey or reassign a supplier number; i.e., the supplier may not sell or allow another entity to use its Medicare billing number. A supplier must have a complaint resolution protocol established to address beneficiary complaints that relate to these standards.
A record of these complaints must be maintained at the physical facility. Complaint records must include: the name, address, telephone number and health insurance claim number of the beneficiary, a summary of the complaint, and any actions taken to resolve it. A supplier must agree to furnish CMS any information required by the Medicare statute and implementing regulations. All suppliers must be accredited by a CMS-approved accreditation organization in order to receive and retain a supplier billing number. The accreditation must indicate the specific products and services, for which the supplier is accredited in order for the supplier to receive payment of those specific products and services (except for certain exempt pharmaceuticals).Implementation Date All suppliers must notify their accreditation organization when a new DMEPOS location is opened. All supplier locations, whether owned or subcontracted, must meet the DMEPOS quality standards and be separately accredited in order to bill Medicare.
All suppliers must disclose upon enrollment all products and services, including the addition of new product lines for which they are seeking accreditation. Side Rail Disclosure For Patient Using Hospital Beds. I understand that it is the policy of AllianceMedical1 Medical Inc. (together with its successors and assigns referred to as the Company) to provide mattress or mattress overlay support surfaces to only customers who use both side rails at all times while in bed (other than when being supervised by a caretaker who has removed one side rail in order to provide care or other appropriate services).For Patients Not Using Hospital Beds.
I understand that it is the policy of the Company not to provide mattress or mattress overlay support surfaces to any customer who is not using a hospital bed with side rails due to the very real and serious risk of falling out of bed. However, I have determined, within my rights as a patient, to use the support surface on a bed without side rails and thereby assume all risks associated with such set-up which the Company has advised me is deemed dangerous. By signing below, I agree (for myself and my heirs and assigns) that I release and hold harmless the Company and its officers, employees, board members, shareholders, agents and assigns from and against any and all claims or liabilities of any nature including attorney fees and expenses arising out of or relating in any way to my failure either to agree to use a hospital bed with side rails or to use both side rails or to use both side rails where my bed has side rails. By signing below, I intend to be legally bound by this release.
Terms and Conditions of Rental/Sales Equipment and Supplies Patient acknowledges that title to rental equipment shall rest in the name of AllianceMedical1 Medical during the term of rental period or until fully paid for if purchased. Renter/Purchaser further agrees that such equipment shall not be moved to another location without the prior written consent and approval on by AllianceMedical1 Medical. In no case shall any equipment be moved outside of the established area serviced by AllianceMedical1 Medical. The patient may not loan, sell, abuse, or damage rental equipment.
If such should occur, the patient/agent shall be personally responsible to AllianceMedical1 Medical for the costs of repair, replacement or purchase of such equipment. AllianceMedical1 Medical reserves the exclusive right to determine the extent of such damage an avenue of recourse. Disclaimer of Warranties. AllianceMedical1 Medical makes no warranty to patient/agent hereunder. The only warranty to the patent/agent is that of the manufacturer of the equipment or supply. Patient will not attempt to make any repair or adjustment to rented equipment other than those specified by AllianceMedical1 Medical, In the event of equipment malfunction, patient agrees to promptly notify AllianceMedical1 Medical who will repair, replace, or otherwise resolve such malfunction. Only the patient shall use equipment in accordance with proper instructions and physician's orders. This agreement contains the entirety of the terms and conditions.
Any addendum's must be in writing an (acknowledged by both parties to be enforceable) Patient Confidentiality Per our Policy and Procedure Manual, we must have all records, all communication, written or oral between customers and healthcare providers treated confidentially. All information shall be made available only to authorized company personnel except as otherwise provided by law, third party payers contracts, or as necessary.